Boutique IT: Complete Managed IT and UAS Drone Video Solutions for AEC, Startups, and Enterprise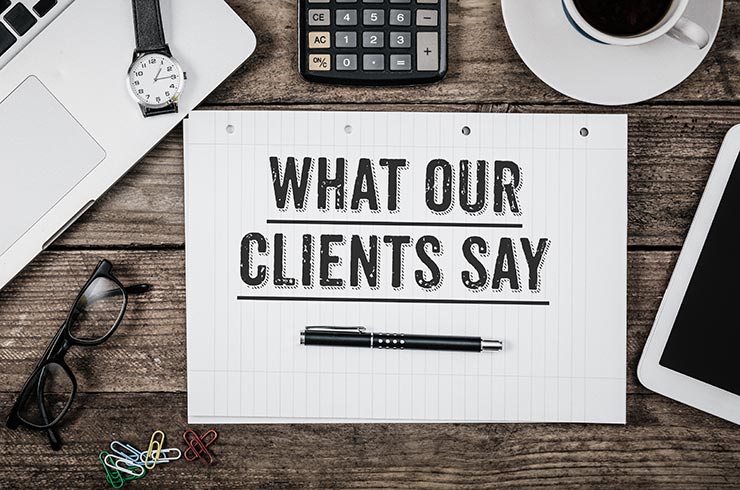 "MyExecIT has been instrumental
in helping us overcome some serious IT issues. Derek's response is timely, and he is thorough when diagnosing and correcting problems. We now have stability in our system, desktops have been brought up to date, and we have confidence that technology is working for us."
- Randy Adams, President - R Adams Roofing (Indianapolis, IN)
"MyExecIT has provided stability
to our IT services – Derek is consistent, prompt, thorough in his trouble shooting and responsive to our technology needs. As a small company, his IT services are a perfect fit for building and maintaining our IT systems within a reasonable budget."
- Patricia Jacobs, President - ARCHitecture trio (Indianapolis, IN)
"MyExecIT simply delivers!
As a physician practice we have struggled for years with document work flow via fax. Labs, patient prescriptions, consults, etc come by the thousands to our office. Up until we met with Derek and MyExecIT we simply did the best we could with the paper piles we had sitting around. Derek visited the office and quickly saw the issue, studied the work flow, and most importantly offered an extremely efficient solution. Now our network is secure, our work flow vastly improved, and smiles around the office have returned."
- Tom Haithcoat, Vice President of Business Development - Advanced Healthcare Associates (Indianapolis, IN)
"I have used MyExecIT
and Derek for several years as the System Administrator and architect of our home office networked system incorporating both Windows and Mac computers. Derek is very competent and a true professional, and I plan to continue using his excellent services."
- Alan Stanford, President - Stanford Associates LLC (Indianapolis, IN)
"MyExecIT has been a huge benefit
to our business.  They have helped us with numerous challenges over the last four years, including: sourcing and set up of a new server to adequately support our architecture firm: transitioning to Office 365; and most recently helping us relocate our office with a total server downtime of less than four hours (including physically moving the equipment).  They are consistently responsive to address our day to day issues and their suggestions for hardware and software always seem to be consistent with our needs.    We look forward to continuing our working relationship indefinitely. "
-Scott Perkins, AIA
Principal | Blackline
"I have worked with MyExecIT
for the last five years. He is the most responsive technology support person I have ever had. He's there for maintenance and emergency support. He is quick to have a solution to all of my issues. Even with the toughest challenges he finds a way to get an answer and solve the problem. He allows me to focus on my business, limits most all downtime that can come with tech issues, and helps all parts of my technology engine run smoothly. The value that I get from MyExecIT based on what I pay is 5x more than with any other technical support person/team I have worked with in the past. Oh, and he talks like a human being and not technical language that I can't understand and is a good person that I like and trust. I highly recommend Derek and MyExecIT."
- Tom Batchelder, President - Perficency (San Francisco, CA)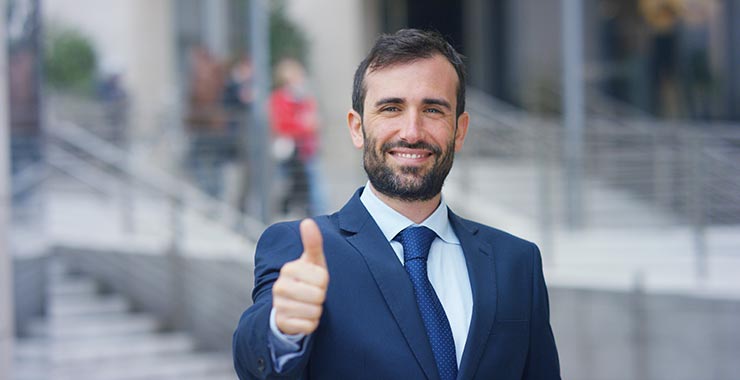 "MyExecIT was instrumental
in helping us decide between an in-house server or a cloud-based file system. Derek provided us with a plan for both solutions. We went with the cloud-based service which helps our mobile users stay connected when they're in the office, as well as out of the office."
- Tom Gabbert, Managing Director - Milestone Advisors (Indianapolis, IN)
"MyExecIT has been a tremendous help
as we do not have a devoted IT person on staff. He has not only accomplished what we were after – but taught me along the way."
- Susan McIntosh, General Manager - Lawn Pride (Indianapolis, IN)
"MyExecIT and the team have been a fantastic resource
for McCrea Property Group. After moving into new office space in October of 2015, Derek consulted and got us up and running as a company. Shortly after, we brought on 4 more people and MyExecIT has been on top of getting our new computers running and assisting us with any emergencies we have had. They are always available and always helpful with our needs."
Chris McCrea - President
McCrea Property Group
"We have worked with MyExecIT
and Derek for many years now. He is always very responsive to any issues we have. He has done an outstanding job in setting up, maintaining and expanding our network and equipment. We count on him to find solutions that provide us great value for our IT budget. I highly recommend Derek and MyExecIT as a business IT solution provider."
- Bill Stacey, Principal - Vector Consulting (Indianapolis, IN)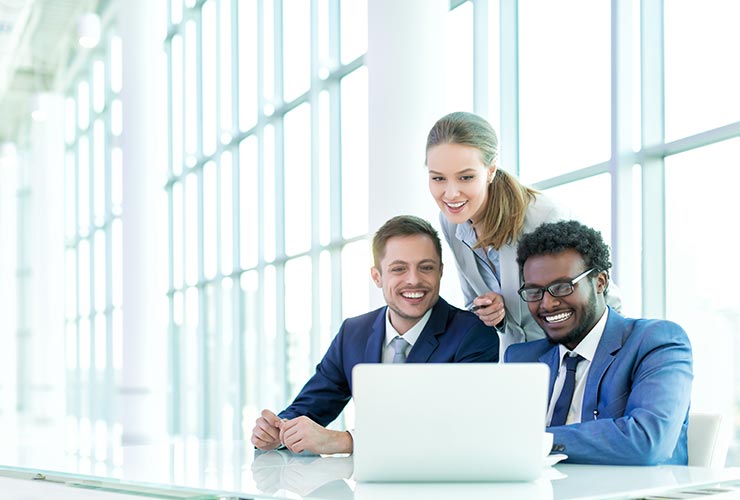 "I have always tried to handle our IT
in-house myself, but our company outgrew my abilities. I have tried various people and companies to fill in for what I could not do, many times just making things worse.
Derek of MyExecIT was a pleasant surprise. He was referred by a friend and he helped me get through a new server install, and I have been using him for all my tech support ever since.
He has always gone out of his way to meet my needs and I trust his advice."
- Allen Moore, Owner - Diamond Collision (Avon, IN)
"My business was working on improving and upgrading
our credit card processing system, hoping to make it faster, for both my servers and ultimately our guests. Our initial install proved to have some problems so having been referred to MyExecIT by a friend we called Derek to come to the rescue. And did he ever! Trouble-shooting took some time, but after discovering the overall problem not only were we up and running quickly but Derek had suggested a couple of inexpensive ways to make the system even faster, and friendlier, including upgrading the free W-Fi we have for my guests to use. Quick, efficient, friendly and affordable."
- Stuart Robertson, Owner - MacNiven's Restaurant & Bar (Indianapolis, IN)